Francesco Petrarca
(1304 - 1347)
---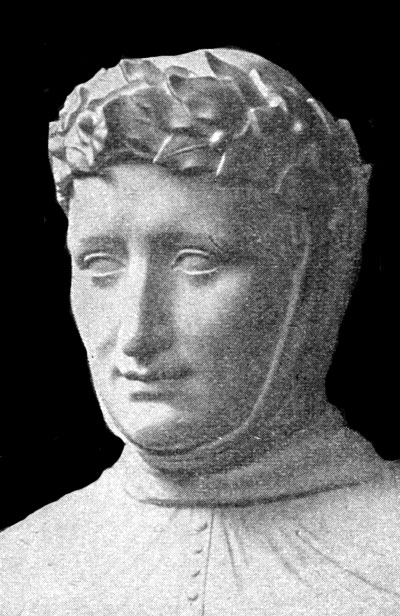 ---
dal Canzoniere [I]
Voi ch'ascoltate in rime sparse il suono
di quei sospiri ond'io nudriva 'l core
in sul mio primo giovenile errore
quand'era in parte altr'uom da quel ch'i' sono,
del vario stile in ch'io piango e ragiono
fra le vane speranze e 'l van dolore,
ove sia chi per prova intenda amore,
spero trovar pietà, nonché perdono.
Ma ben veggio or sì come al popol tutto
favola fui gran tempo, onde sovente
di me medesmo meco mi vergogno;
e del mio vaneggiar vergogna è 'l frutto,
e 'l pentersi, e 'l conoscer chiaramente
che quanto piace al mondo è breve sogno.
---
Sri Aurobindo's remarks:
«The idea of greatness of poetry is difficult to standardise. Petrarch has written only sonnets and that on one subject, and yet he is considered a great poet and given a place next to Dante.»
---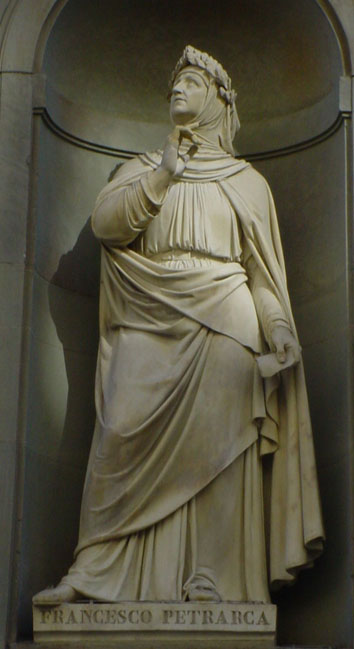 ---
dal Canzoniere [CCLXXII]
La vita fugge, e non s'arresta una ora,
e la morte vien dietro a grand giornate,
e le cose presenti e le passate
mi danno guerra, e le future ancora;
e 'l rimembrar e l'aspettar m'accora,
or quinci or quindi, sì che 'n veritate,
se non ch'i' ò di me stesso pietate,
i' sarei già di questi pensier fora.
Tornami avanti, s'alcun dolce mai
ebbe 'l cor tristo; e poi da l'altra parte
veggio al mio navigar turbati i venti;
veggio fortuna in porto, e stanco omai
il mio nocchier, e rotte arbore e sarte,
e i lumi bei che mirar soglio, spenti.
---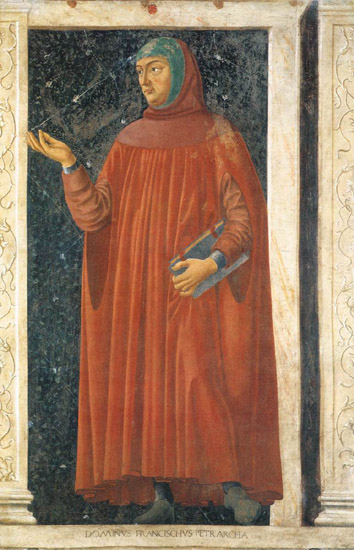 ---