A.E.


(George William Russell)
(1867 - 1935)
---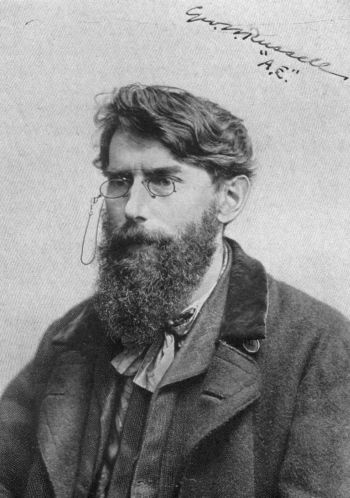 ---
A.E. had an unequalled profundity of vision
and power and range in the spiritual and psychic field.
SRI AUROBINDO
---
The Golden Age
When the morning breaks above us
And the wild sweet stars have fled,
By the faery hands that love us
Wakened you and I will tread
Where the lilacs on the lawn
Shine with all their silver dews,
In the stillness of a dawn
Wrapped in tender primrose hues.
We will hear the strange old song
That the earth croons in her breast,
Echoed by the feathered throng
Joyous from each leafy nest.
Earth, whose dreams are we and they,
With her heart's deep gladness fills
All our human lips can say,
Or the dawn-fired singer trills.
She is rapt in dreams divine:
As her clouds of beauty pass,
On our glowing hearts they shine,
Mirrored there as in a glass.
So when all the vapours grey
From our flowery paths shall flit,
And the dawn begin the day,
We will sing that song to it
Ere its yellow fervour flies.
Oh, we are so glad of youth,
Whose first sweetness never dies
Nourished by eternal truth.

---
Sri Aurobindo's remarks:
«In this poem [Sibyl], his power of expression, always penetrating, simple and direct, is at its best and his best can be miraculously perfect.»
«The substance of A.E.'s poetry is always very good — he is one of the two or three whose poetry comes nearest to spiritual knowledge and experience. He has too a very fine and subtle perception of things — a little more vital élan (of which he seems to have had abundance in his life but not so much in his poetry) and he would have been not only a fine but a very great poet.»
---
The Place of Rest
The soul is its own witness and its own refuge.
Unto the deep the deep heart goes,
It lays its sadness nigh the breast:
Only the Mighty Mother knows
The wounds that quiver unconfessed.
It seeks a deeper silence still;
It folds itself around with peace,
Where thoughts alike of good or ill
In quietness unfostered cease.
It feels in the unwounding vast
For comfort for its hopes and fears:
The Mighty Mother bows at last;
She listens to her children's tears.
Where the last anguish deepens there
The fire of beauty smites through pain:
A glory moves amid despair,
The Mother takes her child again.
---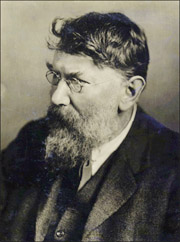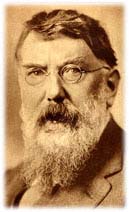 ---